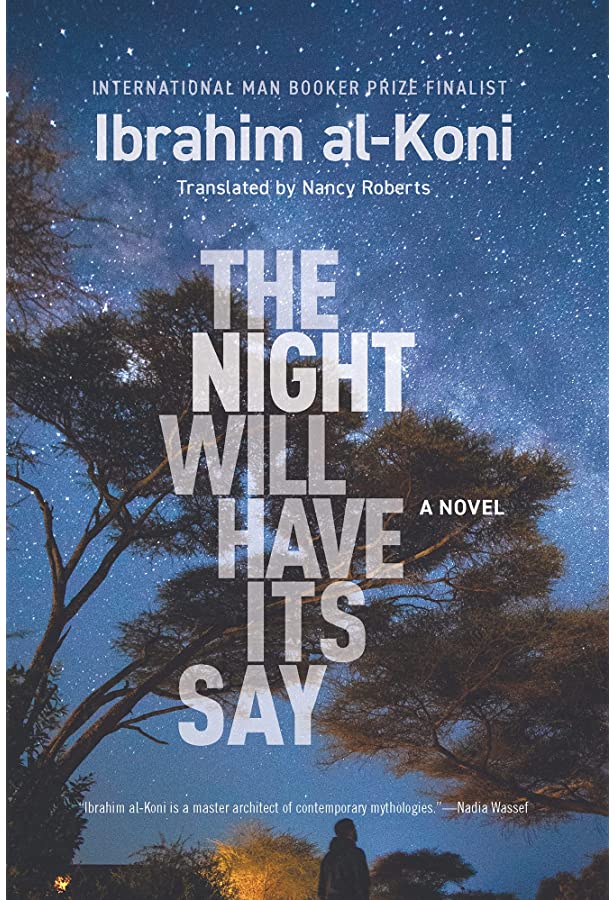 Night Will Have Its Say: A Novel by Ibrahim al-Koni
International Booker Prize finalist and "one of the Arab world's most innovative novelists" (Roger Allen) delivers a brilliant retelling of the Muslim wars of conquest in North Africa
The year is 693 and a tense exchange, mediated by an interpreter, takes place between Berber warrior queen al-Kahina and an emissary from the Umayyad General Hassan ibn Nu'man. Her predecessor had been captured and killed by the Umayyad forces some years earlier, but she will go on to defeat Ibn Nu'man's forces.
The Night Will Have Its Say is a retelling of the Muslim wars of conquest in North Africa during the seventh century CE, narrated from the perspective of the conquered peoples. Written in Ibrahim al-Koni's unique and enchanting voice, his lyrical and deeply poetic prose speaks to themes that are intensely timely. Through the wars and conflicts of this distant, turbulent era, he addresses the futility of war, the privilege of an elite few at the expense of the many, the destruction of natural habitats and indigenous cultures, and questions about literal and fundamentalist interpretations of religious texts.
Al-Koni's masterly account of conquest and resistance is both timeless and timely, infused with a sense of disaster and exile--from language, the desert, and homeland.
Year: 2022
Paperback