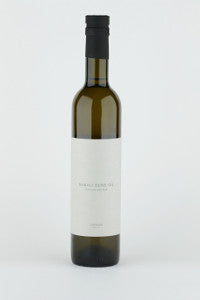 Canaan Nabali Organic Olive Oil (500ml)
Nabali olive trees are indigenous to Palestine and cultivated according to sustainable agricultural traditions passed down over millennia. The name Nabali refers to the ancient Canaanite city of Napoli known today as the thriving Palestinian city of Nablus. This variety is the mother of the Arbequina olive variety well known in Spain and Italy.
Nabali Olive Oil is smooth and delicate, sweet and fruity. This household staple is perfect for salad dressings or to drizzle over Middle Eastern spreads such as Hummus and Baba Ghanouj. Its mild flavor naturally enhances the taste of any dish.
All Canaan products are organic and fair trade.