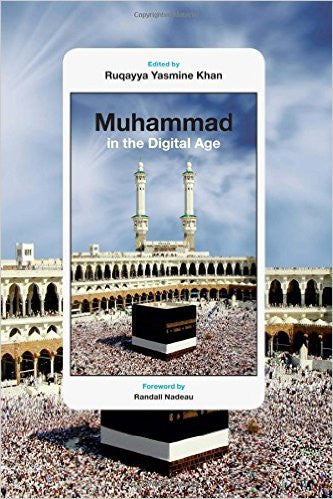 Muhammad in the Digital Age by Ruqayya Yasmine Khan
The early twenty-first century has experienced an unrivaled dissemination of information and misinformation about Islam, its prophet Muhammad, and its followers, largely facilitated by the fact that the tragedy of 9/11 roughly coincided with the advent of the digital age. In the first collection of its kind, Ruqayya Khan has compiled essays that treat Muhammad and the core elements of Islam as focal points in an exploration of how the digital era—including social media and other expressions—have both had an effect on and been affected by Islam.
Scholars from a variety of fields deal with topics such as the 2005 cartoon controversy in Denmark and the infamous 2012 movie trailer "Innocence of Muslims" that some believe sparked the attacks on the US consulate in Benghazi, as well as how the digitization of ancient texts have allowed the origins of Islam to be studied in new ways. Other essays examine how Muhammad's wives have been represented in various online sources, including a web comic; the contrasting depictions of Muhammad as both a warrior and peacemaker; and how the widespread distribution of "the look" of Islamic terrorists has led to attacks on Sikhs, whose only point of resemblance to them may be a full beard. These findings illuminate the role of the Internet in forms of representation, advocacy, and engagement concerning Islam and Muslims in our world today.
Year: 2016
Paperback