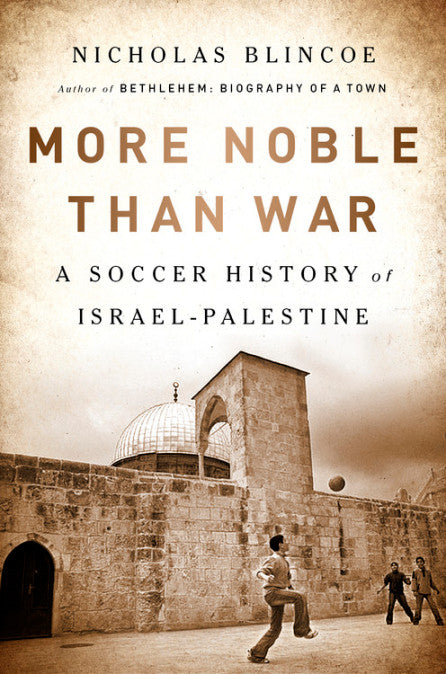 More Noble Than War: A Soccer History of Israel-Palestine by Nicholas Blincoe
By turns tragic and hopeful, the history of Israel and Palestine through the lens of the world's most popular sport
Soccer has never been apolitical. This is especially true for Israel and Palestine. The game played a direct role in shaping the politics of both countries, and the view from the stands or the pitch shines a light on key moments in the region's volatile history.
In
More Noble Than War
, Nicholas Blincoe weaves a dramatic narrative filled with driven players and coaches who are inspired as much by nationalism as a love of the game. Blincoe traces the history from the sport's introduction through church leagues, he rising tensions after the creation of Israel, and the decades of violence, war, and hunger strikes that have decimated teams.
More Noble Than War
is a must-read for soccer fans and anyone seeking a new understanding of the world's most intractable conflict.
Year: 2019
Paperback