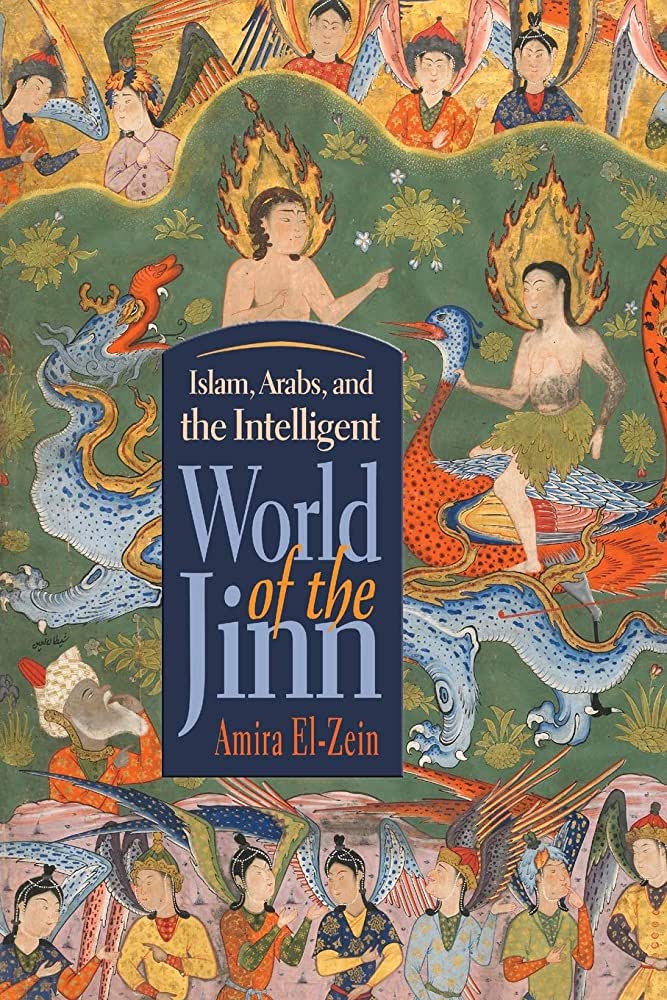 Islam, Arabs, and the Intelligent World of the Jinn by Amira El-Zein
According to the Qur'an, God created two parallel species, man and the jinn, the former from clay and the latter from fire. Beliefs regarding the jinn are deeply integrated into Muslim culture and religion, and have a constant presence in legends, myths, poetry, and literature. In Islam, Arabs, and the Intelligent World of the Jinn, Amira El-Zein explores the integral role these mythological figures play, revealing that the concept of jinn is fundamental to understanding Muslim culture and tradition.
Examining closely a wide range of sources, from the fields of law, theology, and folklore, El-Zein clearly places the status of the jinn in the metaphysical and cosmological economy of Islam. The author also illuminates the Islamic concept of the jinn by comparing it to other similar concepts in different religions and mythologies. She probes the complex relationships between the jinn and humans, as well as the jinn and animals, providing critical insights into the function of the jinn in the process of poetic and cultural creation. The author's access to Arabic sources and her ability to contextualize them make this a compelling and thorough account, enriching our knowledge of Islamic religion and tradition.
Year: 2017
Paperback