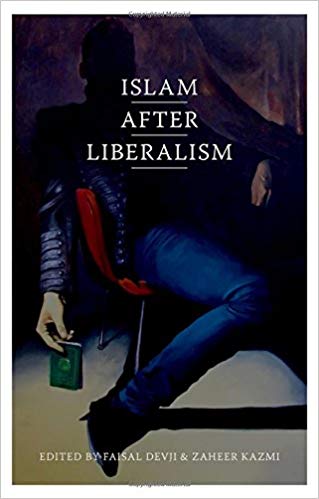 Islam after Liberalism by Faisal Devji
Forged in the age of empire, the relationship between Islam and liberalism has taken on a sense of urgency today, when global conflicts are seen as pitting one against the other. More than describing a civilizational fault-line between the Muslim world and the West, however, this relationship also offers the potential for consensus and the possibility of moral and political engagement or compatibility. The existence or extent of this correspondence tends to preoccupy academic as much as popular accounts of such a relationship.

This volume looks however to the way in which Muslim politics and society are defined beyond and indeed after it. Reappraising the 'first wave' of Islamic liberalism during the nineteenth century, the book describes the long and intertwined histories of these categories across a large geographical expanse. By drawing upon the contributions of scholars from a variety of disciplines -- including philosophy, theology, sociology, politics and history -- it explores how liberalism has been criticised and refashioned by Muslim thinkers and movements, to assume a reality beyond the abstractions that define its compatibility with Islam.
Year: 2017
Paperback