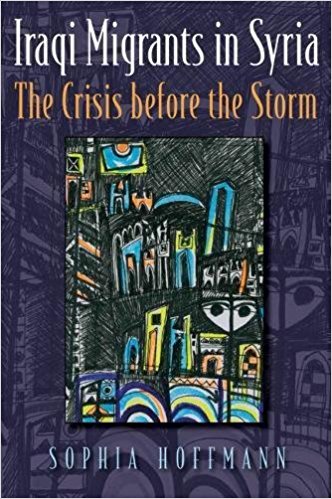 Iraqi Migrants in Syria: The Crisis before the Storm by Sophia Hoffman
During the decade that preceded Syria's 2011 uprising and descent into violence, the country was in the midst of another crisis: the mass arrival of Iraqi migrants and a flood of humanitarian aid to handle the refugee emergency. International aid organizations, the media, and diplomats alike praised the Syrian government for keeping open borders and providing a safe haven for Iraqis fleeing the violence in Baghdad and Iraq's southern provinces. Only a few analysts looked beneath the surface to understand how the apparent generosity toward refugees squared with the ruthless oppression that characterized the Syrian government. In this volume, Hoffmann offers a richly detailed analysis of this contradiction, shedding light on Syria's domestic and international politics
shortly before the outbreak of war.

Drawing on firsthand observations and interviews, Hoffmann provides a nuanced portrait of the conditions of daily life for Iraqis living in Syria. She finds that Syria's illiberal government does not differentiate between citizen and foreigner, while the liberal politics of international aid organizations do. Based on detailed ethnographic research, Iraqi Migrants in Syria draws a highly original comparison between the Syrian government's and aid organizations' approaches to Iraqi migration, throwing into question many widely held assumptions about freedom, and its absence, in authoritarian contexts.
Year: 2016
Paperback