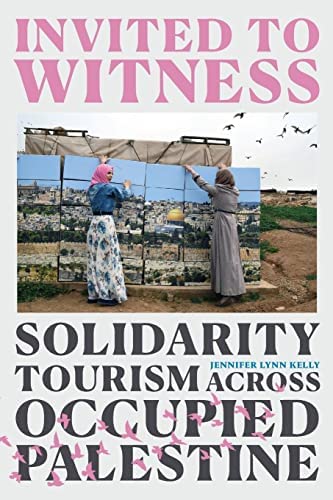 Invited to Witness: Solidarity Tourism across Occupied Palestine by Jennifer Lynn Kelly
In Invited to Witness, Jennifer Lynn Kelly explores the significance of contemporary solidarity tourism across Occupied Palestine. Examining the relationships among race, colonialism, and movement-building in spaces where tourism and military occupation operate in tandem, Kelly argues that solidarity tourism in Palestine functions as both political strategy and emergent industry. She draws from fieldwork on solidarity tours in Palestine/Israel and interviews with guides, organizers, community members, and tourists, asking what happens when tourism is marketed as activism and when anticolonial work functions through tourism. Palestinian organizers, she demonstrates, have refashioned the conventions of tourism by extending invitations to tourists to witness Palestinian resistance and the effects of Israeli state practice on Palestinian land and lives. In so doing, Kelly shows how Palestinian guides and organizers wrest from Israeli control the capacity to invite and the permission to narrate both their oppression and their liberation.
Year: 2023
Paperback
Read our review here!