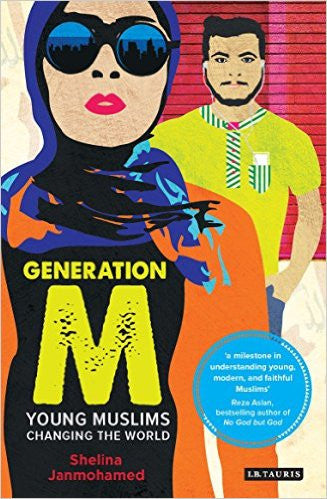 Generation M: Young Muslims Changing the World by Shelina Janmohamed
What does it mean to be young and Muslim today? There is a segment of the world's 1.6 billion Muslims that is more influential than any other, and will shape not just the future of Muslims, but also the world around them: meet 'Generation M'.
From fashion magazines to social networking, the 'Mipsterz' to the 'Haloodies', halal internet dating to Muslim boy bands, Generation M are making their mark. Shelina Janmohamed, award-winning author and leading voice on Muslim youth, investigates this growing cultural phenomenon at a time when understanding the mindset of young Muslims is critical. With their belief in an identity encompassing both faith and modernity, Generation M are not only adapting to Western consumerism, but reclaiming it as their own.
Year: 2016
Paperback