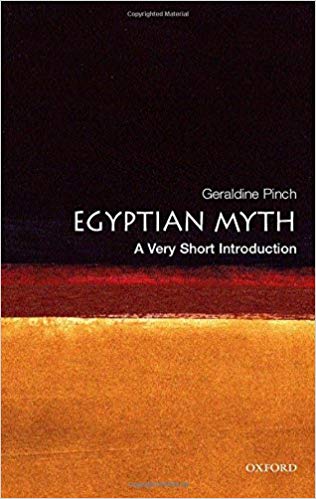 Egyptian Myth: A Very Short Introduction
Egyptian myths articulated the core values of one of the longest lasting civilizations in history, and myths of deities such as Isis and Osiris influenced contemporary cultures and became part of the Western cultural heritage. Egyptian Mythology: A Very Short Introduction explains the cultural and historical background to the fascinating and complex world of Egyptian myth, with each chapter dealing with a particular theme.
To show the variety of source material for Egyptian myth, each chapter features a particular object--such as the obelisk known as Cleopatra's Needle, a golden statue of Tutankhamun, and a papyrus containing a story in which the Egyptian gods behave outrageously--which is illustrated by a photograph or line-drawing. The myth "The Contendings of Horus and Seth" is looked at in detail, and the many interpretations it has provoked are examined. In addition to a list of major deities and myths, there are explanations of related topics such as how hieroglyphs work, royal names and titles, and the Egyptian cosmos. There is also a timeline of Egyptian history, a glossary of technical terms and an up-to-date bibliography.
Year: 2004
Paperback