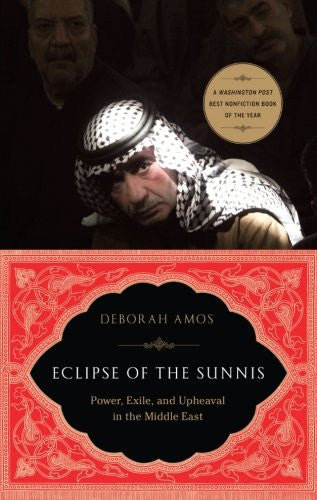 Eclipse of the Sunnis: Power, Exile, and Upheaval in the Middle East by Deborah Amos
Hundreds of thousands of Sunni Muslims displaced or exiled by the conflict in Iraq have spread across the Middle East, unbalancing that sensitive region. From Amman to Beirut and Damascus, Deborah Amos follows the impact of one of the great migrations of modern times.

The history of the Middle East tells us that one of the greatest problems of the last forty years has been that of a displaced population, angered by their inability to safely return home and resume ownership of their property—as they see it. Now, the pattern has been repeated. A new population of exiles, as large as the Palestinians, has been created.
This particular displacement stirs up the historic conflict between Sunni and Shia. More significant even than the creation of colonial nation states a century ago, the alienation of the Sunni middle class has the capacity to cause resounding resentments across the region for generations to come.
Year: 2010
Paperback