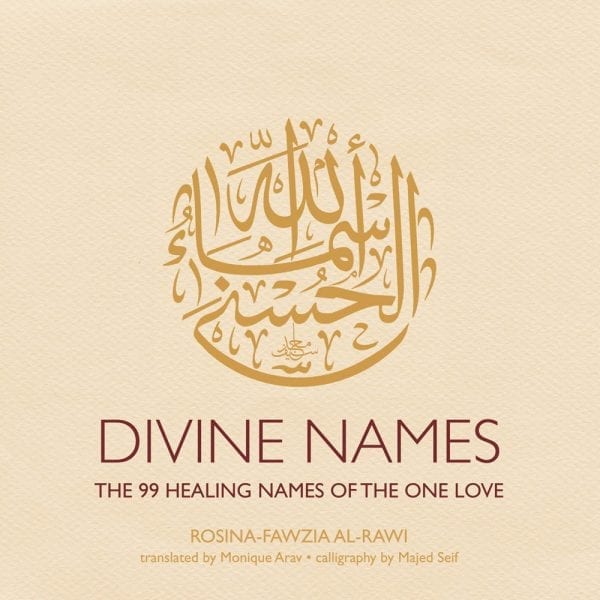 Divine Names: The 99 Healing Names of the One Love by Rosina-Fawzia Al-Rawi, translated by Monique Arav, calligraphy by Majed Seif
The past to self-discovery and inner and outer peace...

Divine Names is a unique contribution to understanding life and oneself on a deeper level: by learning to open to the Divine. It draws on original Arabic literature- often not available in European languages- and on the author's many years of personal practice, teaching, and guiding others on their spiritual paths to healing, to becoming whole. It focuses on the use of the Divine Names in dhikr, individual meditations and healing practices.
Whether we admit it or not, human beings are searchers: we want to understand; we want to know; we want to be known. Our quest may take many forms, yet ultimately it ends in nothing but pure praising of the Divine, even if this comes after our last breath. The outside always furthers the inside because the task and the meaning of life is always about reuniting- about connecting everything on the outside to its inner truth. It is the knowledge of the heart which is always capable of uniting. Such is the path of the Sufis.
The Sufi tradition centers on the opening of the heart and nothing touches the heart as much as beauty. In this book, the author's unique style of writing, which combines clarity and poetic inspiration, is coupled with distinctive and ornamental Arabic calligraphy of each of the 99 Divine Names to make it a visually stunning tribute to this tradition. It will be enjoyed regardless of a person's religious beliefs.
Year: 2022
Hardcover