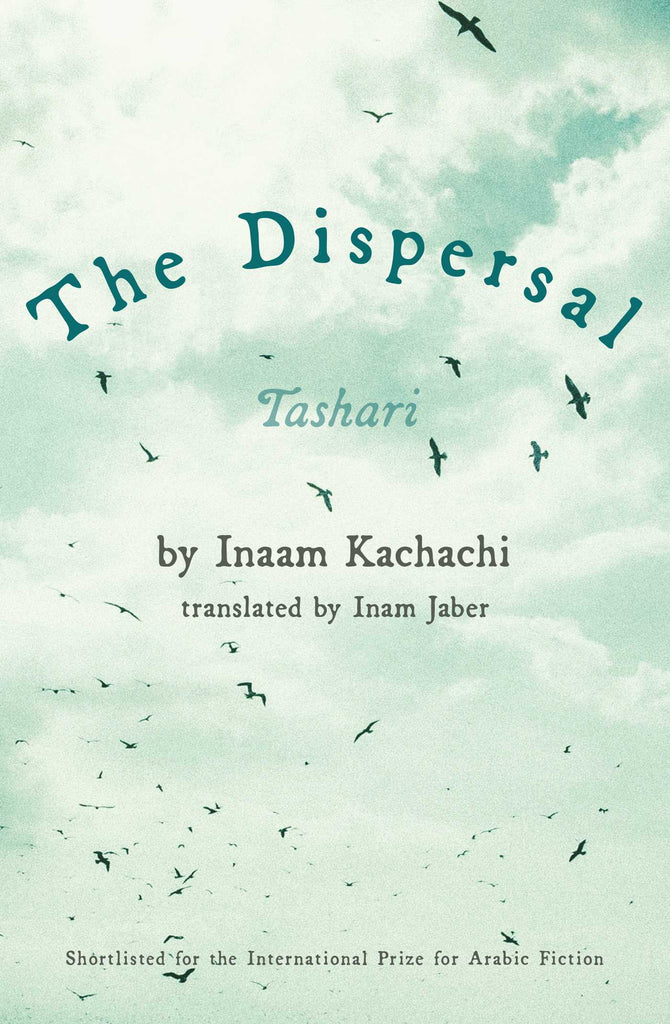 Dispersal: A Novel by Inaam Kachachi, translated by Inam Jaber

Shortlisted for the International Prize for Arabic Fiction, The Dispersal is a timely and insightful novel about displacement, loss, poetry, war, and migration from a leading Arab voice.
Tashari, the title of the novel in Arabic, is an Iraqi word for a shot from a hunting rifle, which scatters creatures in all directions. The word tashari expresses the scattering of Iraqis as a people across the globe and the separation from home and loved ones that pursues them.

The Dispersal, follows the career of Wardiyah Iskander, a physician working in the Iraq countryside in the 1950s. Delivering babies and tending to the many health needs of her rural women patients, she struggles to improve care for them. But as the years pass, the upheavals the country faces continue to worsen. Her family, like many others, is pressed to leave. Wardiyah finally goes, arriving in France. There her poet niece helps her now elderly aunt to get settled and, reflecting on their family's dispersal, to tell her story.
Wardiyah develops a bond with her niece's son Iskander, who has grown up in France alienated from his extended family, his language, and his culture. As he gets to know his great-aunt, the doctor, he learns more about his people's calamities and extraordinary heritage. He is inspired to construct a virtual graveyard online, a digital resting place where families can be reunited again.
Inaam Kachachi's unhurried, spontaneous reflection on the closest ties of family evokes quiet power and beauty, relayed by the warmth of Inam Jaber's translation. Throughout it, Doctor Wardiyah's journey conveys her dedication to the healing properties of trust and belonging, treasures lost whenever any homeland falls prey to the Beast of division and conflict.
Year: 2022
Paperback