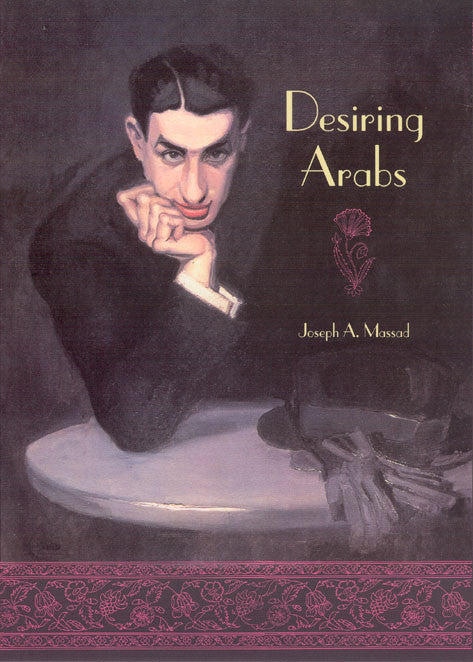 Desiring Arabs by Joseph A. Massad
Sexual desire has long played a key role in Western judgments about the value of Arab civilization. In the past, Westerners viewed the Arab world as licentious, and Western intolerance of sex led them to brand Arabs as decadent; but as Western society became more sexually open, the supposedly prudish Arabs soon became viewed as backward. Rather than focusing exclusively on how these views developed in the West, in Desiring Arabs Joseph A. Massad reveals the history of how Arabs represented their own sexual desires. To this aim, he assembles a massive and diverse compendium of Arabic writing from the nineteenth century to the present in order to chart the changes in Arab sexual attitudes and their links to Arab notions of cultural heritage and civilization.
           
A work of impressive scope and erudition, Massad's chronicle of both the history and modern permutations of the debate over representations of sexual desires and practices in the Arab world is a crucial addition to our understanding of a frequently oversimplified and vilified culture.
"A pioneering work on a very timely yet frustratingly neglected topic. . . . I know of no other study that can even begin to compare with the detail and scope of [this] work."—Khaled El-Rouayheb, Middle East Report
"In Desiring Arabs, [Edward] Said's disciple Joseph A. Massad corroborates his mentor's thesis that orientalist writing was racist and dehumanizing. . . . [Massad] brilliantly goes on to trace the legacy of this racist, internalized, orientalist discourse up to the present."—Financial Times
Year: 2007
Paperback