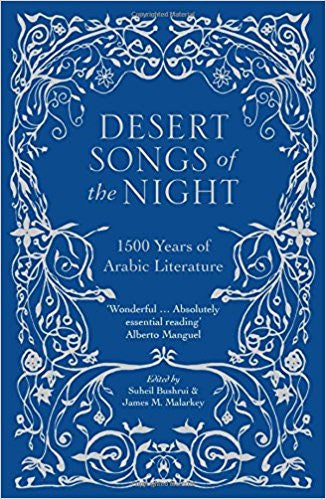 Desert Songs of the Night: 1500 Years of Arabic Literature by Suheil Bushrui (Editor), James M. Malarkey (Editor)
A unique and extraordinary collection, Desert Songs of the Night presents some of the finest poetry and prose by Arab writers, from the Arab East to Andalusia, over the last fifteen hundred years.
From the mystical imagery of the Qur'an and the colorful stories of The Thousand and One Nights, to the powerful verses of longing of Mahmoud Darwish and Nazik al-Mala'ika, this captivating collection includes translated excerpts of works by the major authors of the period, as well as by lesser-known writers of equal significance.
Desert Songs of the Night showcases the vibrant and distinctive literary heritage of the Arabs. Beautifully produced, this is the ideal book for lovers of world literature and for those who seek an acquaintance with gems of Arab thought and expression.
Year: 2015
Paperback