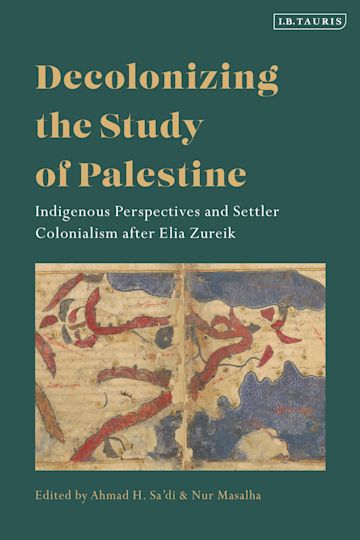 Decolonizing the Study of Palestine: Indigenous Perspectives and Settler Colonialism After Elia Zureik Edited by Ahmed H. Sa'di and Nur Masalha
Writing about Palestine and the Palestinians continue to be controversial. Until the late 1980s, the question of Palestine was approached through Western social theories that had appeared after World War 2. This endowed European settlers and colonists the mission of guiding the "backward" natives of Palestine to modernity. However, since the work of Palestinian scholar Elia Zureik, the study of Israel, and the "ethnic relations" in Palestine-Israel has been radically shifted.
Building on Zureik's work, this book studies the colonial project in Palestine and how it has transformed Palestinians' lives. Zureik had argued that Israel was the product of a colonization process and so should be studied through the same concepts and theorization as South Africa, Rhodesia, Australia, and other colonial societies. He also rejected the moral and civilizational superiority of the European settlers. Developing this work, the contributors here argue that colonialism is not only a political-economic system but also a "mode of life" and consciousness, which has far-reaching consequences for both the settlers and the indigenous population. Across 13 chapters (in addition to the introduction and the afterward), the book covers topics such as settler colonialism, dispossession, the separation wall, surveillance technologies, decolonisation methodologies and popular resistance. Composed mostly of Palestinian scholars and scholars of Palestinian heritage, it is the first book in which the indigenous Palestinians not merely "write back", but principally aim to lay the foundations for decolonial social science research on Palestine.
Year: 2023
Paperback