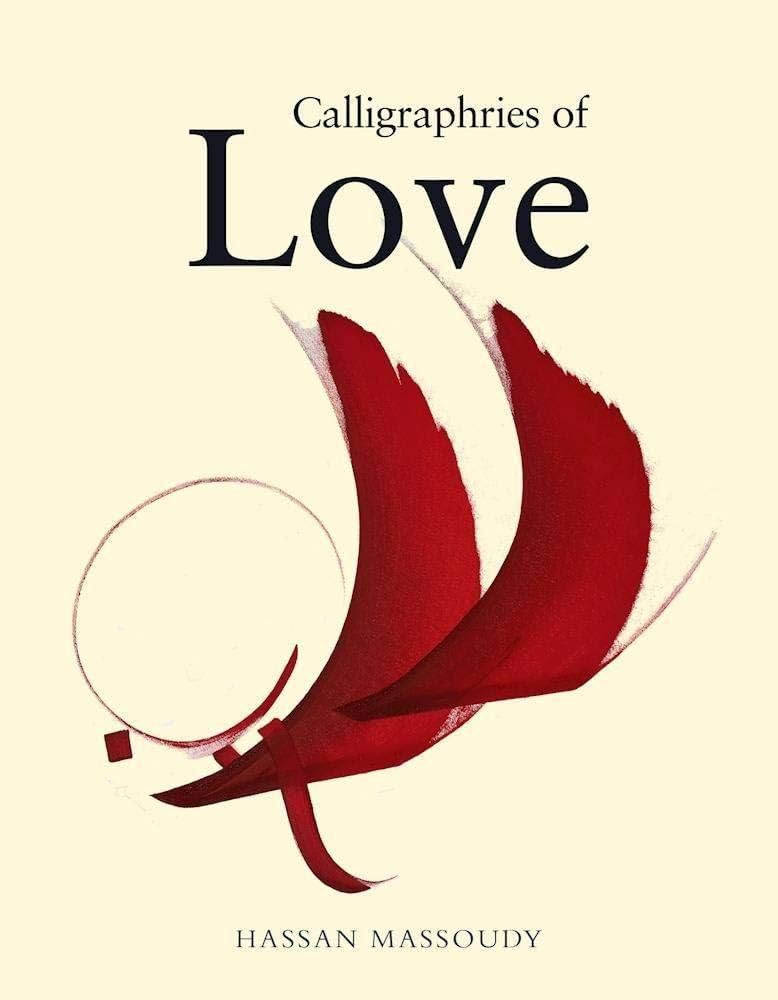 Calligraphies of Love by Hassan Massoudy
"Let there be spaces in your togetherness.
And let the winds of the heavens dance between you." Khalil Gibran
Inspired by love poems from the Arab and Muslim world, Hassan Massoudy's elegant, swirling compositions capture in calligraphy what countless poets have wrought with words. Through broad strokes and vibrant colours, the artist conveys the essence and meaning of love as captured by Rumi, Khalil Gibran, Ibn Zaydoun and Paul Eluard among others.
With over one hundred colour illustrations, Calligraphies of Love is a unique gift book bringing together new works by one of the greatest calligraphers of our time.
Hassan Massoudy was born in 1944 in Najaf, southern Iraq. He moved to Baghdad in 1961 where he learnt the various classical styles of calligraphy, and studied graphic design and fine arts. He then studied at L'École des Beaux-Arts in Paris, France, where he was further influenced by the art of Leger, Matisse, Soulages and Picasso. Massoudy's work has been exhibited throughout Europe and the Middle East, and is in the permanent collections of the British Museum in London and the Jordan National Gallery of Fine Arts, among others. His other publications in English include The Calligrapher's Garden.
Year: 2017
Paperback