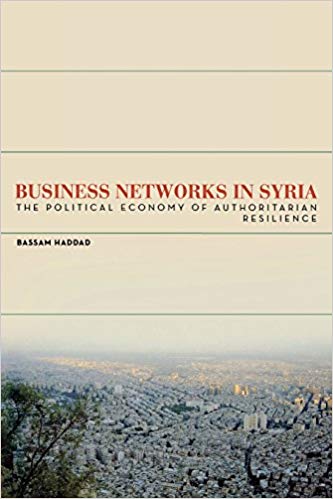 Business Networks in Syria: The Political Economy of Authoritarian Resilience
Collusion between business communities and the state can lead to a measure of security for those in power, but this kind of interaction often limits new development. In Syria, state-business involvement through informal networks has contributed to an erratic economy. With unique access to private businessmen and select state officials during a critical period of transition, this book examines Syria's political economy from 1970 to 2005 to explain the nation's pattern of state intervention and prolonged economic stagnation.
As state income from oil sales and aid declined, collusion was a bid for political security by an embattled regime. To achieve a modicum of economic growth, the Syrian regime would develop ties with select members of the business community, reserving the right to reverse their inclusion in the future. Haddad ultimately reveals that this practice paved the way for forms of economic agency that maintained the security of the regime but diminished the development potential of the state and the private sector.
Year: 2012
Paperback