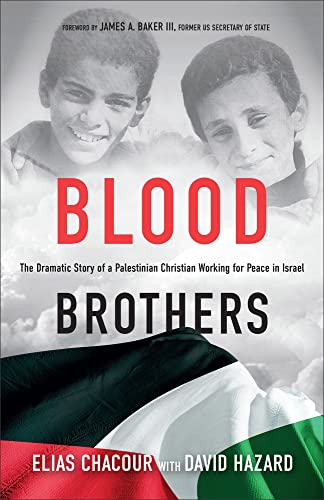 Blood Brothers: The Dramatic Story of a Palestinian Christian Working for Peace in Israel by Elias Chacour
As a child, Elias Chacour lived in a small Palestinian village in Galilee. When tens of thousands of Palestinians were killed and nearly one million forced into refugee camps in 1948, Elias began a long struggle with how to respond. In Blood Brothers, he blends his riveting life story with historical research to reveal a little-known side of the Arab-Israeli conflict, touching on questions such as:

•What behind-the-scenes politics touched off the turmoil in the Middle East?
•What does Bible prophecy really have to say?
•Can bitter enemies ever be reconciled?

Now updated with commentary on the current state of the Israeli-Palestinian conflict, as well as a new foreword by Lynne Hybels and Gabe Lyons, this book offers hope and insight that can help each of us learn to live at peace in a world of tension and terror.
Year: 2013