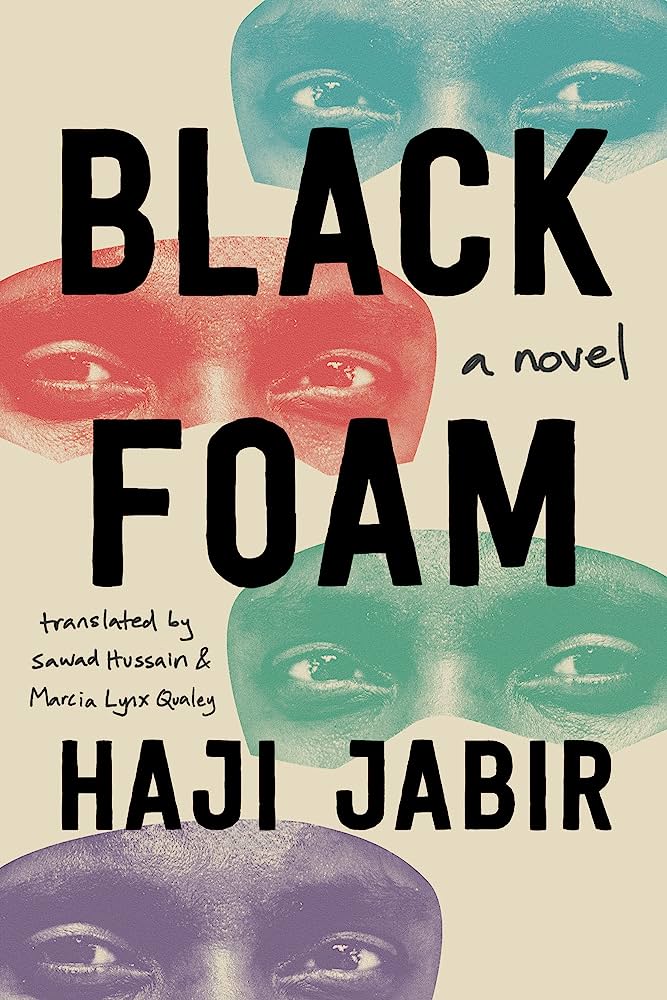 Black Foam: A Novel by Haji Jabir, translated by Sawad Hussain and Marcia Lynx Qualey
From award-winning Eritrean author Haji Jabir comes a profoundly intimate novel about one man's tireless attempt to find his place in the world.
Dawoud is on the run from his murky past, aiming to discover where he belongs. He tries to assimilate into different groups along his journey through North Africa and Israel, changing his clothes, his religious affiliations, and even his name to fit in, but the safety and peace he seeks remain elusive. It seems prejudice is everywhere, holding him back, when all he really wants is to create a simple life he can call his own. A chameleon, Dawoud--or David, Adal, or Dawit, depending on where and when you meet him--is not lost in this whirl of identities. In fact, he is defined by it.
Dawoud's journey is circuitous and specific, but the desire to belong is universal. Spellbinding to the final page, Black Foam is both intimate and grand in scale, much like the experiences of the millions of people migrating to find peace and safety in the twenty-first century.
Year: 2023
Paperback