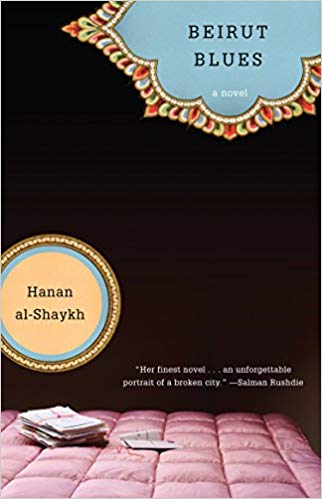 Beirut Blues by Hanan al-Shaykh
With the acclaim won by her first two novels, Hanan al-Shaykh established herself as the Arab world's foremost woman writer. Beirut Blues, published to similar acclaim, further confirms her place in Arabic literature, and brings her writing to a new, groundbreaking level.

The daring fragmented structure of this epistolary novel mirrors the chaos surrounding the heroine, Asmahan, as she futilely writes letters to her loved ones, to her friends, to Beirut, and to the war itself--letters of lament that are never to be answered except with their own resounding echoes. In Beirut Blues, Hanan al-Shaykh evokes a Beirut that has been seen by few, and that will never be seen again.
Year: 1995
Paperback