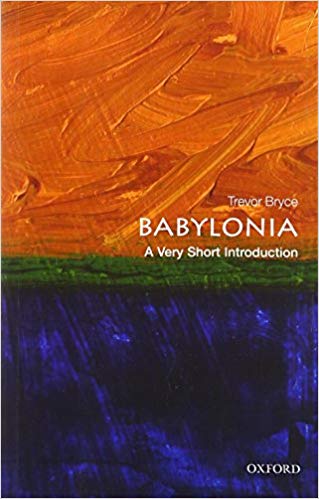 Babylonia: A Very Short Introduction
The history of Ancient Babylonia in ancient Mesopotamia is epic. After playing host to three great empires, the Hammurabic and Kassite empires, and the Neo-Babylonian Empire ruled by Nebuchadnezzar, it was conquered by the Persians. Entered triumphantly by Alexander the Great, it later provided the setting for the Conquerer's deathbed. Squabbled over by his heirs, Babylonia was subsequently dominated by the Parthian and Roman empires.

In this Very Short Introduction, Trevor Bryce takes us on a journey of more than 2,000 years across the history and civilization of ancient Babylonia, from the emergence of its chief city, Babylon, as a modest village on the Euphrates in the 3rd millennium BC through successive phases of triumph, decline, and resurgence until its royal capital faded into obscurity in the Roman imperial era. Exploring key historical events as well as the day-to-day life of an ancient Babylonian, Bryce provides a comprehensive guide to one of history's most profound civilizations. 
Year: 2016
Paperback