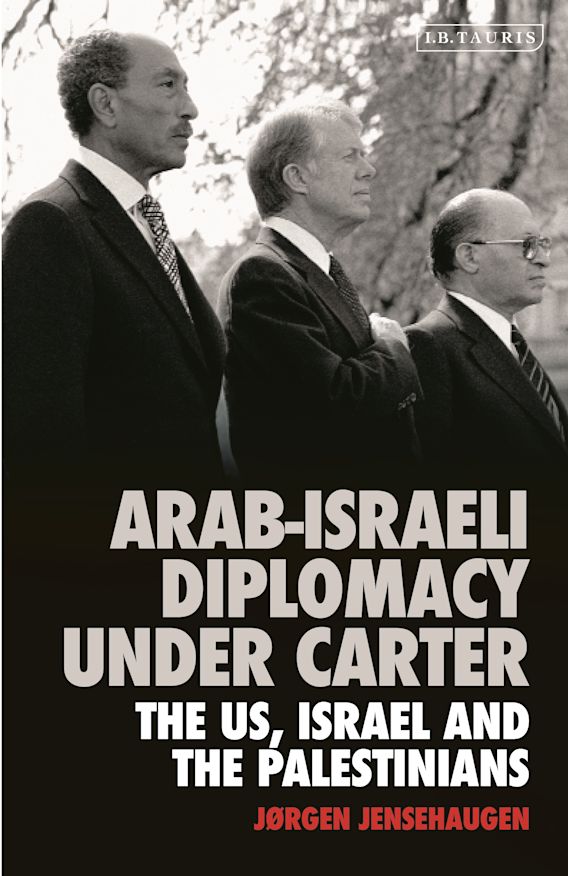 Arab-Israeli Diplomacy Under Carter: The Us, Israel and the Palestinians by Jørgen Jensehaugen
The history of U.S. diplomacy in the Middle East is marked by numerous stark failures and a few ephemeral successes. Jimmy Carter's short-lived Middle East diplomatic strategy constitutes an exception in vision and approach. In this extensive and long-overdue analysis of Carter's Middle East policy, Jorgen Jensehaugen sheds light on this important and unprecedented chapter in U.S. regional diplomacy. Against all odds, including the rise of Menachem Begin's right-wing government in Israel, Carter broke new ground by demanding the involvement of the Palestinians in Arab-Israeli diplomatic negotiations. This book assesses the president's `comprehensive peace' doctrine, which aimed to encompass all parties of the conflict, and reveals the reasons why his vision ultimately failed.
Largely based on analysis of newly-declassified diplomatic files and American, British, Palestinian and Israeli archival sources, this book is the first comprehensive examination of Jimmy Carter's engagement with the Palestinian-Israeli conflict. At a time when U.S. involvement in the region threatens to exacerbate tensions further, Arab-Israeli Diplomacy under Carter provides important new insights into the historical roots of the ongoing unrest. The book will be of value to Middle East and International Relations scholars, and those researching U.S diplomacy and the Carter Administration.
Year: 2020
Paperback