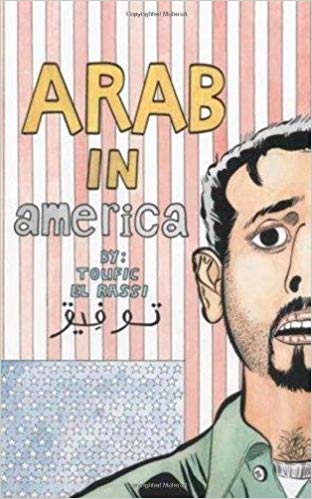 Arab in America Paperback by Toufic El Rassi
The eye-opening story of the life of an average Arab-American struggling with his identity in an increasingly hostile nation. Using the graphic novel as his medium, Lebanon-born Toufic El Rassi chronicles his experience growing up Arab in America. Keen observations, clever insights and painful honesty make El Rassi's work shine as a critical 21st century memoir.

From childhood through adolescence, and as an adult, El Rassi illustrates the prejudice and discrimination Arabs and Muslims experience in American society. He contends with ignorant teachers, racist neighbors, bullying classmates, and a growing sense of alienation. El Rassi recounts his personal experiences after the 9/11 attacks and during the implementation of new security and immigration laws that followed.

El Rassi gives context to current world events, providing readers with an overview of the modern history of the Middle East, including the Gulf wars. He also examines the roles American films and news media play in creating negative stereotypes of Arab-Americans, showing how difficult it is to have an Arab identity in a society saturated with anti-Arab images and messages.
Year: 2008
Paperback