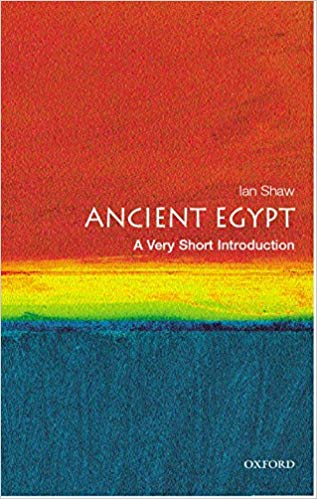 Ancient Egypt: A Very Short Introduction
The ancient Egyptians are an enduring source of fascination--mummies and pyramids, curses and rituals have captured our imaginations for generations. We all have a mental picture of ancient Egypt, but is it the right one? How much do we really know about this once great civilization?

In this absorbing introduction, Ian Shaw, one of the foremost authorities on Ancient Egypt, describes how our current ideas about Egypt are based not only on the thrilling discoveries made by early Egyptologists but also on fascinating new kinds of evidence produced by modern scientific and linguistic analyses. He also explores the changing influences on our responses to these finds, by examining the impact of Egyptology on various aspects of popular culture such as literature, cinema, opera, and contemporary art. He considers all aspects of ancient Egyptian culture, from tombs and mummies to the discovery of artifacts and the decipherment of hieroglyphs, and from despotic pharaohs to animal-headed gods. From the general reader interested in Ancient Egypt, to students and teachers of ancient history and archaeology, to museum-goers, this Very Short Introduction will not disappoint.
Year: 2004
Paperback