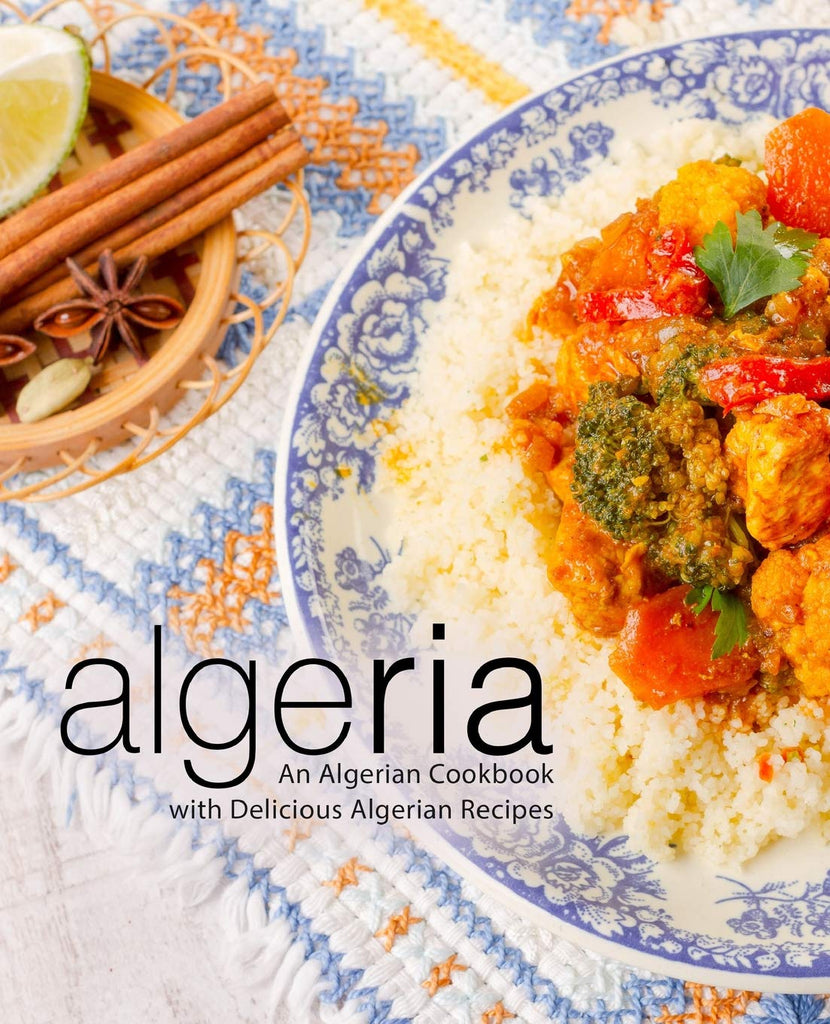 Algeria: An Algerian Cookbook with Delicious Algerian Recipes by Booksumo Press
From Algeria to the World.
Get your copy of the best and most unique Algerian recipes from BookSumo Press!
Come take a journey with us into the delights of easy cooking. The point of this cookbook and all our cookbooks is to exemplify the effortless nature of cooking simply.
In this book we focus on Algerian cooking. The
Algeria
is a complete set of simple but very unique Algerian recipes. You will find that even though the recipes are simple, the tastes are quite amazing.
So will you join us in an adventure of simple cooking?
Here is a Preview of the
Algerian
Recipes You Will Learn:
Carrot and Celery Soup
Dolmas Biskra
Orange Honey Beignets (Doughnuts)
African Tuna Sandwiches with Handmade Bread
Chili Sausage and Potato Stew
How to Make Baklava (Layered Honey Pastry Dessert)
Potato Soup in Algeria
Algerian Lamb Shoulder
Lamb Tagine with Saffron
Arabian Meatball Soup
Tuna Gyros
Algerian Leg of Lamb
Whole Chicken Mediterranean Style
Algerian Poached Eggs (Shakshouka II)
North African Orange Grilled Chicken
Garbanzo Soup Bowls
Cayenne Carrot Appetizer
Algerian Glazed Rounded Flatbread
Hot Chickpea Salad
Potato Salad in North Africa
Ginger Shrimp
North African Florets
Much, much more!
Year: 2019