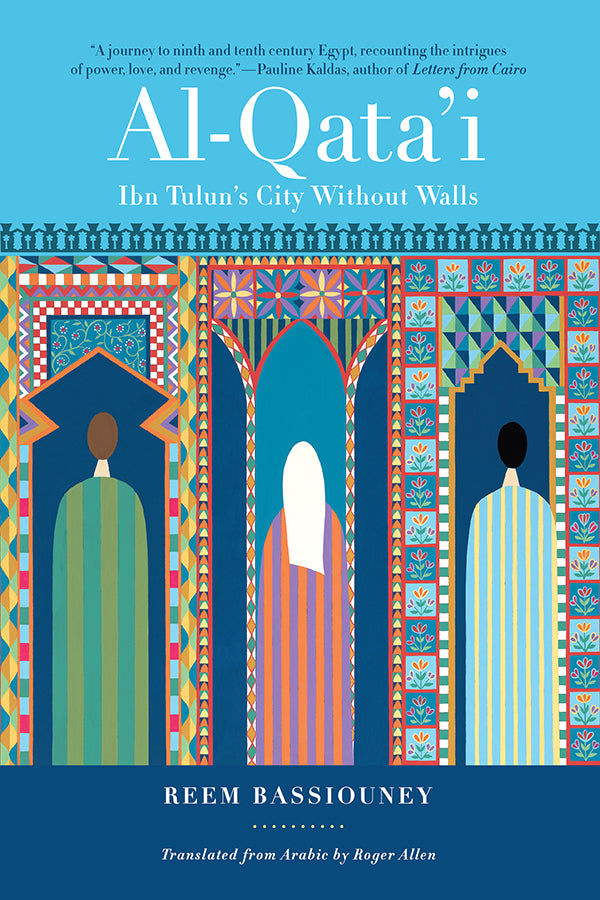 Al-Qata'i: Ibn Tulun's City Without Walls by Reem Bassiouney, Translated by Roger Allen
An award-winning novelist's vibrant portrayal of the struggle to create a more unified society in medieval Egypt and how this has shaped Egypt today.
Brimming with intrigue, adventure, and romance, Al-Qata'i: Ibn Tulun's City Without Walls tells the epic story of visionary Egyptian leader Ahmad Ibn Tulun who built Al-Qata'i (now Cairo) into a thriving multicultural empire.
The novel begins with the rediscovery of the Ibn Tulun Mosque in 1918 and recounts Ibn Tulun's life and legacy in the ninth and tenth centuries. Bassiouney presents Ibn Tulun's benevolent vision to unify all Egyptians in a new city, Al-Qata'i. He becomes so focused on his vision, however, that he cannot see the impact it has on his family or the fate of Egypt. When a betrayal leads to his demise, the rival Abbasid caliph threatens to regain control of Al-Qata'i. In the aftermath of Ibn Tulun's death, his daughter Aisha emerges as a pivotal figure, bravely taking a stand against the Abbasids to preserve her life, the city, and the iconic mosque.
This contemporary Egyptian writer forces us to consider universal themes, such as diversity and equality, through both a historical and intercultural lens that enriches our understanding of these issues in our world today.
Year: 2023
Hardcover