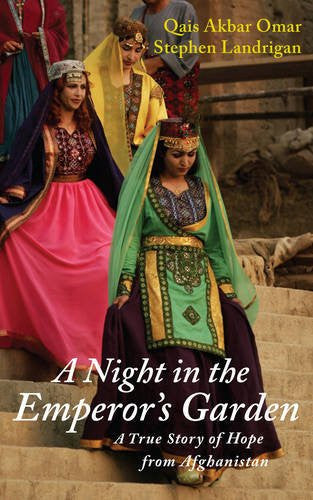 A Night in the Emperor's Garden: A True Story of Hope and Resilience in Afghanistan by Qais Akbar Omar and Stephen Landrigan
In 2005, everything seemed possible in Afghanistan. The Taliban was gone. A new government had been elected. A cultural renaissance was energizing the country.

An actress visiting from Paris casually proposed to some Afghan actors in Kabul: Why not put on a play? The challenges were huge. It had been thirty years since men and women had appeared on stage together in Afghanistan. Was the country ready for it? Few Afghan actors had ever done theater. Did they even know how? They had performed only in films and television dramas.

Still, a company of actors gathered—among them a housewife, a policewoman, and a street kid turned film star. With no certainty of its outcome, they set out on a journey that would have life-changing consequences for all of them, and along the way lead to A Night in the Emperor's Garden.
Year: 2015
Hardcover