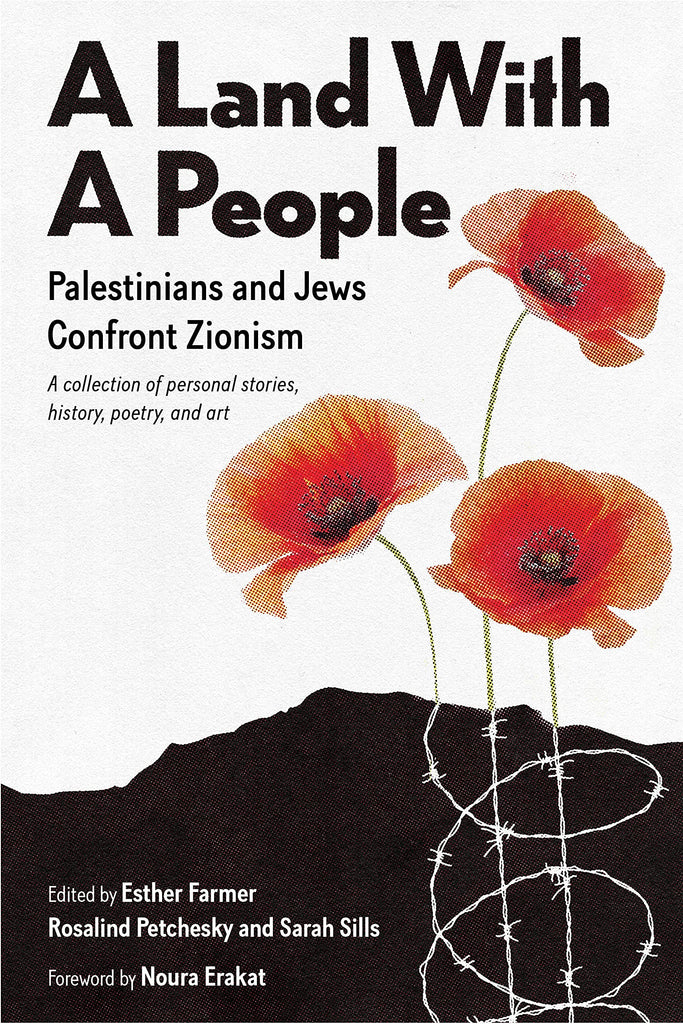 A Land with a People: Palestinians and Jews Confront Zionism edited by Esther Farmer, Rosalind Petchesky, and Sarah Sills
A collection of personal stories, history, poetry, and art

A Land With a People is a book of stories, photographs and poetry which elevates rarely heard Palestinian and Jewish voices and visions. Eloquently framed with a foreword by the dynamic Palestinian legal scholar and activist, Noura Erakat, this book began as a storytelling project of Jewish Voice for Peace-New York City and subsequently transformed into a theater project performed throughout the New York City area.
Stories touch hearts, open minds, and transform our understanding of the "other"--as well as our comprehension of own roles and responsibilities-- and A Land With a People emerges from this reckoning. It brings us the narratives of secular, Muslim, Christian, and queer Palestinians who endure the particular brand of settler colonialism known as Zionism. It relays the transformational journeys of Ashkenazi, Mizrahi, queer, and Palestinian Jews who have come to reject the received Zionist narrative. Unflinching in their confrontation of the power dynamics that underlie their transformation process, these writers find the courage to face what has happened to historic Palestine, and to their own families as a result. Contextualized by a detailed historical introduction and timeline charting 150 years of Palestinian and Jewish resistance to Zionism, this collection will stir emotions, provoke fresh thinking, and point to a more hopeful, loving future--one in which Palestine/Israel is seen for what it is in its entirety, as well as for what it can be.
Year: 2022
Paperback