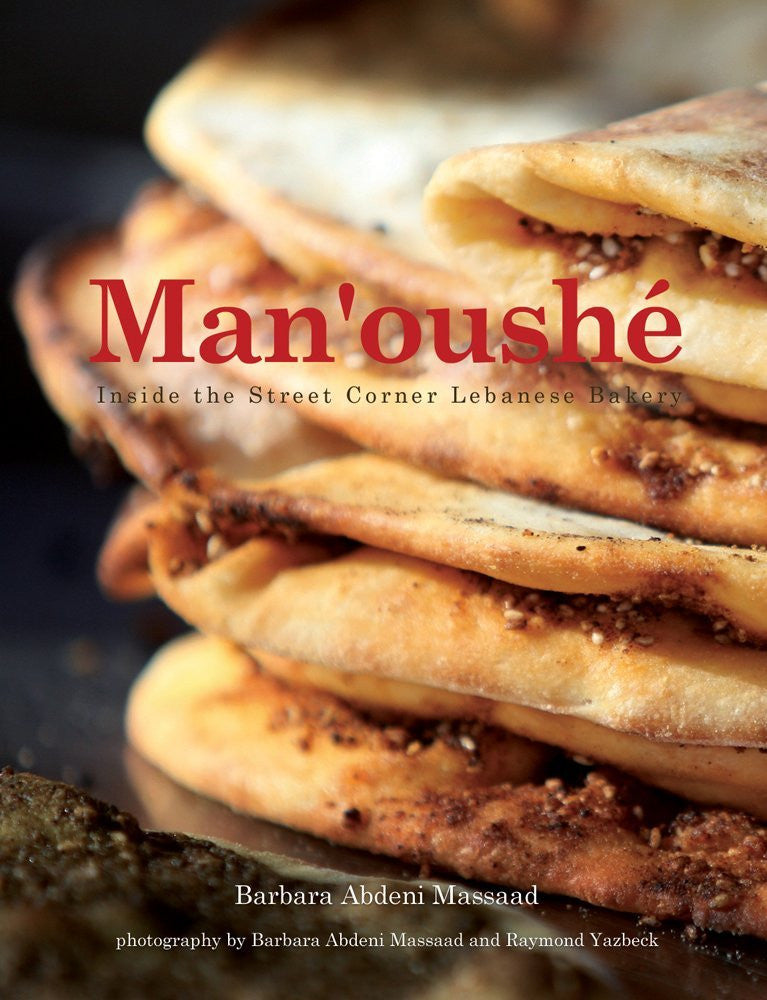 Man'oushe: Inside the Street Corner Lebanese Bakery by Barbara Abdeni Massaad
The man'oushé is the cherished national pie of Lebanon. It has a reserved place on the country's breakfast table and has the unique ability to be worked into every meal of the day due to its simple versatility.
Barbara Abdeni Massaad's cookbook is dedicated entirely to the art of creating the perfect man'oushé. With over 70 simple recipes, it offers you a way to enjoy these typical pies traditionally baked in street corner bakeries in the comfort of your own home.
Man'oushé: Inside the Street Corner Lebanese Bakery is a journey to discover Lebanon's favorite snack. One only has to leaf through the pages to realize that this typical Lebanese creation can be as simple as an on-the-go breakfast and as intricate as a family meal.
Accompanied by Raymond Yazbeck, the author set out on a quest throughout the country to find every available recipe that the nation had to offer. On their journey they stumbled upon people and stories that inspired Barbara to create a book that is more than just a cookbook, but a way to bring out the flavor of a country through the exploration of its people through words and images.
Anyone who enjoys the simplicity of good food and appreciates a good story will love this book from cover to cover.
Year: 2013
Paperback