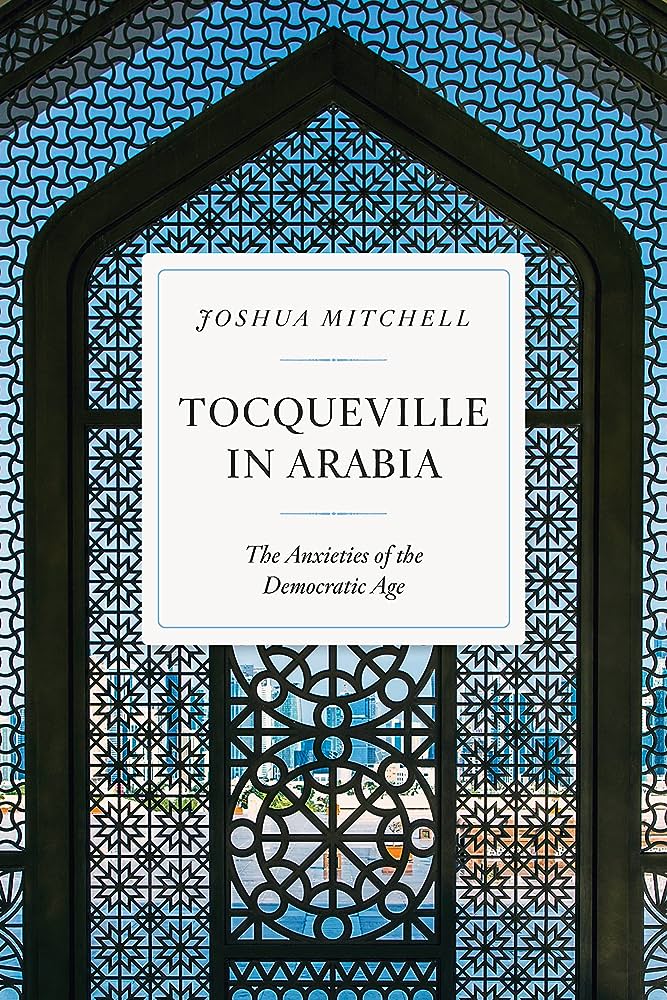 Tocqueville in Arabia: The Anxieties of the Democratic Age by Joshua Mitchell
We live in the democratic age. So wrote Alexis de Tocqueville in 1835, in his magisterial work, Democracy in America. Tocqueville thought this meant that as each nation left behind the vestiges of its aristocracy, life for its citizens or subjects would be increasingly isolated and lonely.
In America, we know of our growing isolation and loneliness. What of the Middle East? In the Middle East today, citizens and subjects live amid a profound tension: Familial and tribal linkages hold them fast, and at the same time rapid modernization has left them as isolated and lonely as so many Americans are today. The looming question, anticipated so long ago by Tocqueville, is how they will respond to this isolation and loneliness.
Joshua Mitchell has spent years teaching Tocqueville's social theory, in America and the Arab Gulf, and with
Tocqueville in Arabia
, he offers a profound account of how the crisis of isolation and loneliness is playing out in similar and in different ways, in America and in the Middle East.
We live in a time rife with mutual misunderstandings between America and the Middle East. Tocqueville in Arabia offers a guide to the present, troubled times, leavened by the author's hopes about the future.
Year: 2023
Paperback