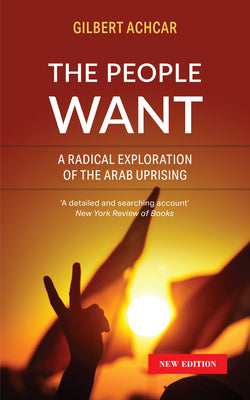 The People Want: A Radical Exploration of the Arab Uprising by Gilbert Achcar
Achcar argues that the Arab Spring was but the beginning of a long-term revolutionary process - a perspective confirmed by a second wave of uprisings in 2019 - and outlines the requirements for a solution to the crisis; this new edition features a preface drawing a balance sheet of the upheaval's first decade.
'The people want' - thus began the slogans chanted by millions of protesters in 2011 in what was dubbed the 'Arab Spring'.  While the protests revealed a long-suppressed craving for democracy, they also laid bare a deep structural crisis.
In this landmark work, Middle East analyst Gilbert Achcar examines the socio-economic roots and political dynamics of the regional upheaval. He assesses the peculiarities of the region's states and regimes, and sheds light on the movements that use Islam as a political banner.
Year: 2022
Paperback