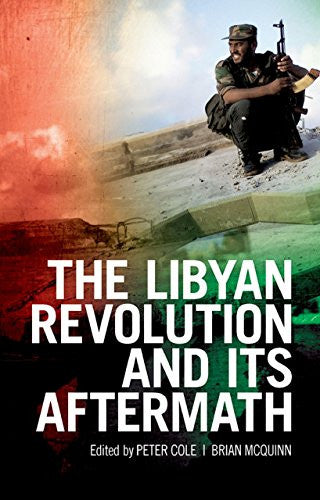 The Libyan Revolution and its Aftermath by Peter Cole and Brian McQuinn
This book offers a novel, incisive and wide-ranging account of Libya's '17 February Revolution' by tracing how critical towns, communities and political groups helped to shape its course. Each community, whether geographical (e.g. Misrata, Zintan), tribal/communal (e.g. Beni Walid) or political (e.g. the Muslim Brotherhood) took its own path into the uprisings and subsequent conflict of 2011, according to their own histories and relationship to Muammar Qadhafi's regime.

The story of each group is told by the authors, based on reportage and expert analysis, from the outbreak of protests in Benghazi in February 2011 through to the transitional period following the end of fighting in October 2011. They describe the emergence of Libya's new politics through the unique stories of those who made it happen, or those who fought against it.

The Libyan Revolution and its Aftermath brings together leading journalists, academics, and specialists, each with extensive field experience amidst the constituencies they depict, drawing on interviews with fighters, politicians and civil society leaders who have contributed their own account of events to this volume.
Year: 2015
Hardcover