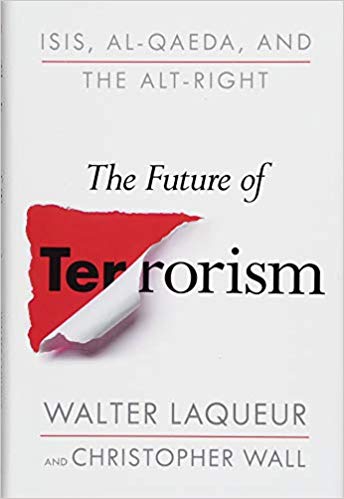 The Future of Terrorism: ISIS, Al-Qaeda, and the Alt-Right
An expert on terrorism and an expert on counterterrorism answer the two questions everyone is asking about the rise of terrorism today: why is this happening, and when will it end?
Since the death of bin Laden in 2011, ISIS has risen, al-Qaeda has expanded its reach, and right-wing extremists have surged in the United States for the same simple reason: terrorism works. It's not caused by psychosis or irrationality, as the media often suggests. Instead, it's terrifyingly logical. Violent acts produce political results.
To show why, Walter Laqueur and Christopher Wall explore the history, rationales and precepts of terrorism, from the assassination of Tsar Alexander II, through the terror campaigns by Irish and Indian nationalists, and to the Nazis and Italian Fascists.
To explain why terror is on the rise again, they show how the American invasion of Iraq created the conditions for the emergence of al-Qaeda in Iraq, part of which metastasized into ISIS, while Russia's increasing intervention in Syria allowed both of the organizations to evolve.
The Future of Terrorism brings reason to a topic usually ruled by fear. Laqueur and Wall show the structural features behind contemporary terrorism: how bad governance abets terror; the link between poverty and terrorism; why religious terrorism is more dangerous than secular; and the nature of supposed "lone wolf" terrorists. Fear alone provides no tools to combat the future of terrorism. This book does.
Year: 2018
Hardcover