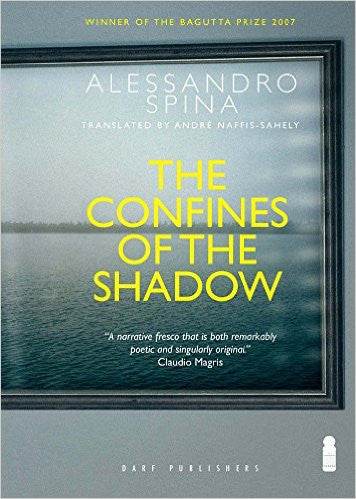 The Confines of the Shadow by Alessandro Spina
The Confines of the Shadow is a sequence of novels and short stories that map the transformation of the Libyan city of Benghazi from a sleepy Ottoman backwater in the 1910s to the second capital of an oil-rich kingdom in the 1960s. Employing a cosmopolitan array of characters, ranging from Ottoman functionaries, to Sanussi aristocrats and Italian officers, Spina chronicles Italy's colonial experience from the euphoria of conquest – giving us a front row seat to the rise and subsequent fall of Fascism in the aftermath of World War II – to the country's independence in the 1950s. Spina continues his narrative with the discovery of Libya's vast oil and gas reserves, which triggered the tumultuous changes that led to Muammar Gaddafi's forty-two year dictatorship.
Distinguishing themselves by their intimate understanding of East and West, the novels that comprise The Confines of the Shadow are among the most significant achievements of 20th century fiction and stand unchallenged as the only multi-generational epic about the European experience in North Africa. This is the first installment of a three-volume translation, and it includes The Young Maronite, The Marriage of Omar and The Nocturnal Visitor, which are set between 1912 and 1927.
Year: 2015
Paperback