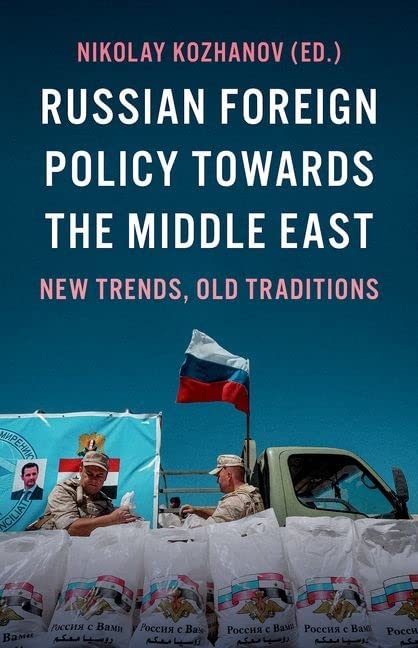 Russian Foreign Policy Towards the Middle East: New Trends, Old Traditions by Nikolay Kozhanov
This book sheds light on Russia's motives in the Middle East, examining its growing role in the region and its efforts to defend its national interests. As one of the first volumes to address both domestic and external drivers, it provides a valuable multi-dimensional account of Moscow's
foreign policy.
Russian Foreign Policy Towards the Middle East
also traces the historical evolution of Russia's presence in the region, comparing Moscow's current vision of its diplomatic priorities with the strategic goals of the Soviet Union.
Diverse case studies reveal areas of both divergence and convergence between Russia and various Middle Eastern players on a range of issues, including the Syrian Civil War, Iran's regional activities and the Yemeni conflict. In an era of renewed global tensions, this volume provides an important
corrective to the notion that Russia's Cold War-era confrontation with 'the West' determines its contemporary approach to the Middle East. No less important are economic interests and domestic security considerations, which push Moscow towards greater interaction with the region. Only by examining
both new trends and old traditions can we understand Russia's significance as a global player today.


Year: 2022
Paperback