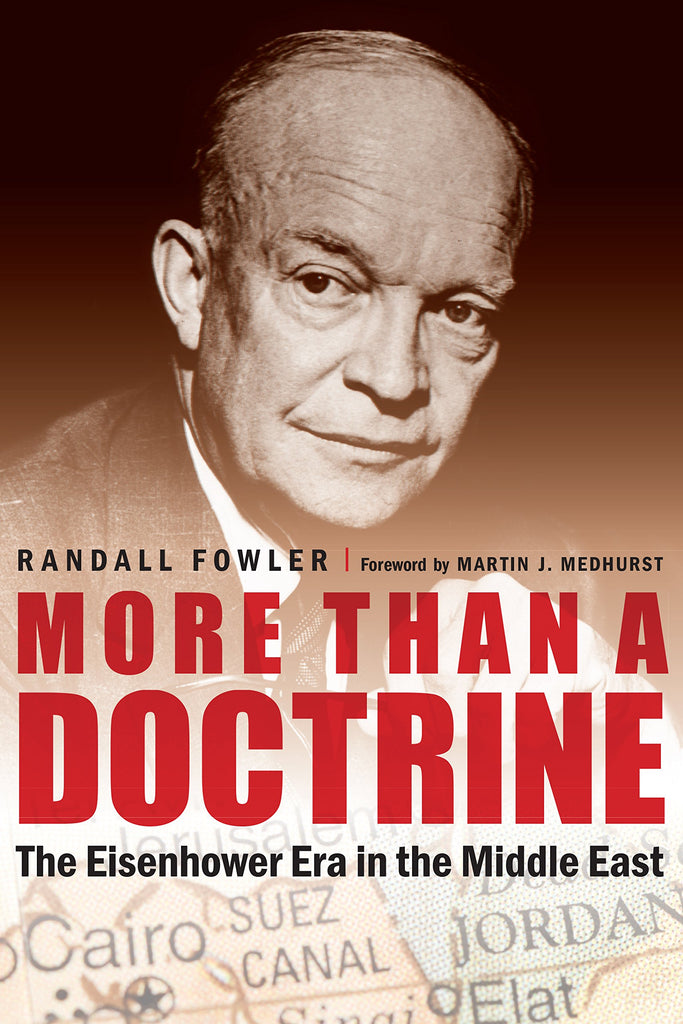 More Than a Doctrine: The Eisenhower Era in the Middle East by Randall Fowler
Given on January 5, 1957, the Eisenhower Doctrine Address forever changed America's relationship with the Middle East. In the aftermath of the Suez Crisis, President Dwight D. Eisenhower boldly declared that the United States would henceforth serve as the region's "protector of freedom" against Communist aggression. Eighteen months later the president invoked the Eisenhower Doctrine, landing troops in Lebanon and setting an enduring precedent for U.S. intervention in the Middle East.
How did Eisenhower justify this intervention to an American public wary of foreign entanglements? Why did he boldly issue the doctrine that bears his name? And, most important, how has Eisenhower's rhetoric continued to influence American policy and perception of the Middle East? Randall Fowler answers these questions and more in More Than a Doctrine. With the expansion of America's global influence and the executive branch's power, presidential rhetoric has become an increasingly important tool in U.S. foreign policy--nowhere more so than in the Middle East. By examining Eisenhower's rhetoric, More Than a Doctrine explores how the argumentative origins of the Eisenhower Doctrine Address continue to impact us today.
Year: 2018
Hardcover