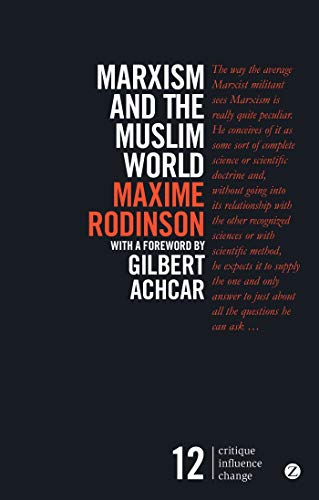 Marxism and the Muslim World by Maxime Rodinson
In the wake of the uprisings which rocked the Arab world, Maxime Rodinson's work has taken on a new and powerful resonance. Dating from 1958, the time of his expulsion from the French Communist Party, to 1972, the assembled articles, papers and essays which form this book outline his vision of the role of Marxist politics in Muslim history and society. By applying a materialist approach to Islam, which encompassed its social and economic history rather than simply studying it in terms of belief, Rodinson reclaimed the field of Islamic studies from Orientalism.
Rodinson's work was both pioneering and provocative. Today, when an increasingly virulent Islamophobia is taking hold across the West, Rodinson's work provides a vital counterweight to reductionist depictions of Islam and remains just as indispensable to those seeking to understand the Muslim World as it was when it was first published.
Year: 2015
Paperback