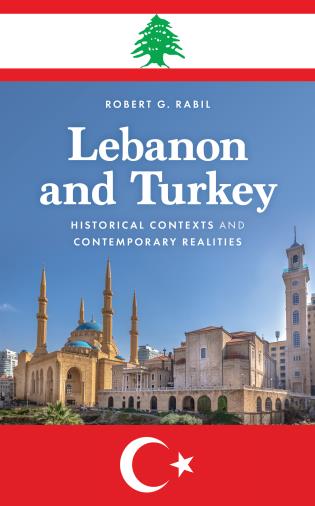 Lebanon and Turkey: Historical Contexts and Contemporary Realities by Robert G. Rabil
No empire or a regional power has helped mold the socio-political and religious landscape of a country as the Ottoman Empire and its heir (the Republic of Turkey) have helped shape modern Lebanon, yet no contemporary study has examined Lebanon-Turkey relations back to Ottoman rule of Lebanon. As such, the understanding of this historic and contemporaneous relationship is deficient. This text fills this gap, examining patterns and shifts in Lebanon-Turkey relations within the context of regional and international politics from Ottoman rule to Turkey's AKP-led governments. This comprehensive account of Lebanon-Turkey relations-grounded in layers of cultural, political, demographic, economic, and sectarian complexities and changes across centuries-analyzes the developments and dynamics that have helped shape modern Lebanon and its confessional system and politics. It underscores the misconceptions and lessons learned from this long-term relationship, locating Lebanon-Turkey relations along a historical continuum.
Robert Rabil is professor of political science at Florida Atlantic University. He served as the Red Cross's Chief of Emergency in the Baabda region, Beirut, during Lebanon's civil war and was the project manager of the US State Department-funded Iraq Research and Documentation Project. He has been awarded the LLS Distinguished Faculty Award, LLS Distinguished Professor of Current Affairs, and FAU Scholar of the Year award. He was conferred with an honorary Ph.D. in humanities from the Massachusetts College of Liberal Arts. He is author of Embattled Neighbors: Syria, Israel and Lebanon, Syria, the United States and the War on Terror in the Middle East, Religion, National Identity and Confessional Politics in Lebanon, Salafism in Lebanon: From Apoliticism to Transnational Jihadism, The Syrian Refugee Crisis in Lebanon: The Double Tragedy of Refugees and Impacted Host Communities, and White Heart.
Year: 2023
Paperback