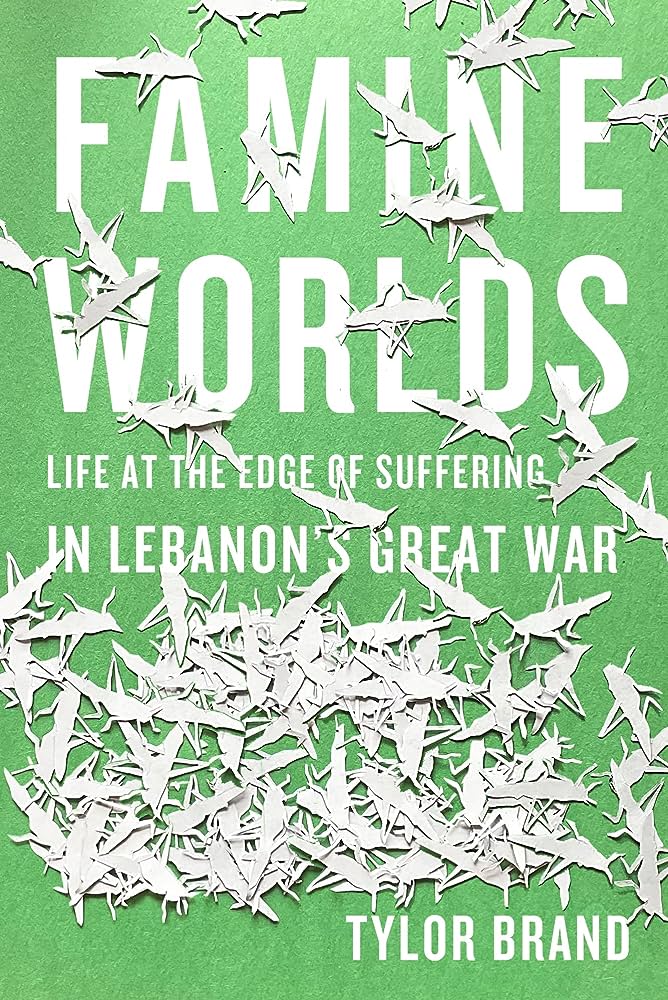 Famine Worlds: Life at the Edge of Suffering in Lebanon's Great War by Tylor Brand
World War I was a catastrophe for the lands that would become Lebanon. With war came famine, and with famine came unspeakable suffering, starvation, and mass death. For nearly four years the deadly crisis reshaped society, killing untold thousands and transforming how people lived, how they interacted, and even how they saw the world around them. Famine Worlds peers out at the famine through their eyes, from the wealthy merchants and the dwindling middle classes, to those perishing in the streets.
Tylor Brand draws on memoirs, diaries, and correspondence to explore how people negotiated the famine and its traumas. Many observers depicted society in collapse-the starving poor became wretched victims and the well-fed became villains or heroes for the judgment of their peers. He shows how individual struggles had social effects. The famine altered beliefs and behaviors, and those in turn influenced social relationships, policies, and even the historical memory of generations to come.
More than simply a chronicle of the Great Famine, however, Famine Worlds offers a profound meditation on what it means to live through such collective trauma, and how doing so shapes the character of a society. Brand shows that there are consequences to living amid omnipresent suffering and death. A crisis like the Great Famine is transformative in ways we cannot comprehend. It not only reshapes the lives and social worlds of those who suffer, it creates a particular rationality that touches the most fundamental parts of our being, even down to the ways we view and interact with each other. We often assume that if we were thrust into historic calamity that we would continue to behave compassionately. Famine Worlds questions such confidence, providing a lesson that could not be more timely.
Year: 2023
Paperback