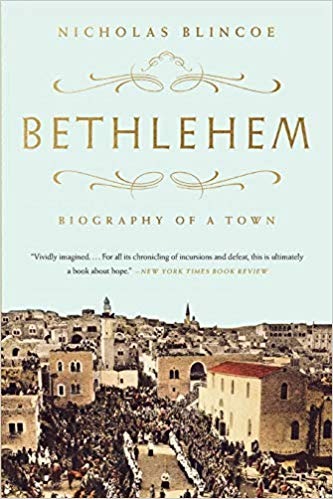 Bethlehem: Biography of a Town
Bethlehem is so suffused with history and myth that it feels like an unreal city even to those who call it home. For many, Bethlehem remains the little town at the edge of the desert described in Biblical accounts. Today, the city is hemmed in by a wall and surrounded by forty-one Israeli settlements and hostile settlers and soldiers.
Nicholas Blincoe tells the town's history through the visceral experience of living there, taking readers through its stone streets and desert wadis, its monasteries, aqueducts, and orchards to show the city from every angle and era. His portrait of Bethlehem sheds light on one of the world's most intractable political problems, and he maintains that if the long thread winding back to the city's ancient past is severed, the chances of an end to the Palestine-Israel conflict will be lost with it.
Year: 2018