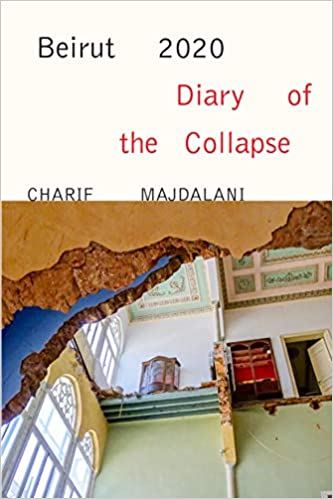 Beirut 2020: Diary of the Collapse by Charif Majdalani
Told in elegant, evocative prose, a devastating and necessary testament to the August explosion that thoughtfully examines the crises that preceded it and its aftermath.
At the start of the summer of 2020, in a Lebanon ruined by economic crisis and political corruption, in an exhausted Beirut still rising up for true democracy while the world was paralyzed by the coronavirus, Charif Majdalani set about writing a journal. He intended to bear witness to this terrible, confusing time, and perhaps endure it by putting it into words. Using small, everyday interactions--with fellow restaurant patrons, repairmen, the father of his wife's patient, a young Syrian refugee--as openings to address larger systemic problems, he explains how events in Lebanon's recent history led to this point.
Then, on August 4, the explosion of 2,750 tons of ammonium nitrate in the port of Beirut devastated the city and the country. Majdalani's chronicle suddenly became a record of the catastrophe, which left more than two hundred dead and thousands injured, and the massive public outcry that followed. In the midst of the senseless chaos and grief, however, he continues to find cause for hope in the kindness and resilience of those determined to stay and rebuild.
Year: 2021
Paperback