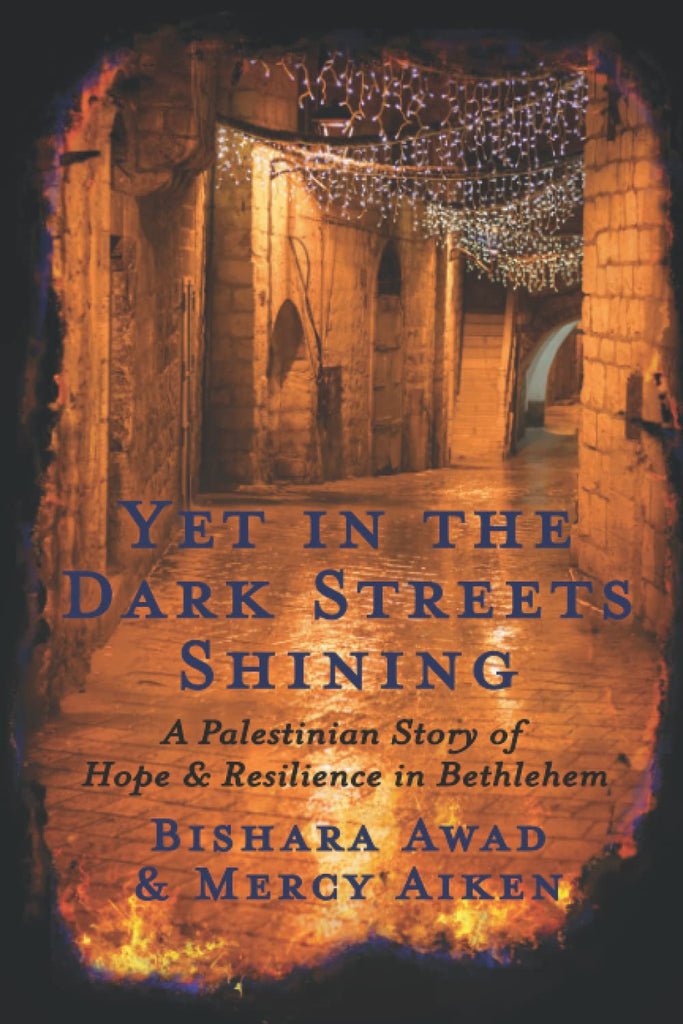 Yet in the Dark Streets Shining: A Palestinian Story of Hope and Resilience in Bethlehem by Bishara Awad and Mercy Aiken
Yet In the Dark Streets Shining details the little-known story of Palestinian Christians through the heartbreaking but inspiring account of a boy who grew up to be a spiritual and community leader in Bethlehem. Bishara Awad was just a child when his father was killed by a sniper during the Israeli-Arab war of 1948. After the family fled their Jerusalem home, Bishara and his siblings grew up as refugees. His spiritual journey brought him through poverty and danger, while witnessing loss and death. Under the shadows of persecution and war, he learned how to live his Christian faith in Bethlehem, the birthplace of Christ. When Bishara learned how to forgive, he became a firebrand of faith and hope. Rising to the many challenges, he launched Bethlehem Bible College, the first Bible college in the West Bank. Through the dashed hopes of one war after another, as well as opposition on all sides, Bishara's story conveys how he and other Palestinian Christians continue to live their faith and envision a better future, while wrestling with these questions:

Is peace possible in Palestine and Israel?
How do theologians in other parts of the world affect the lives of Arab Christians in the Holy Land?
How is the gospel of Jesus Christ making a difference in the land of Christ?
How does one stand for justice, while also preaching forgiveness?
Year: 2021
Paperback