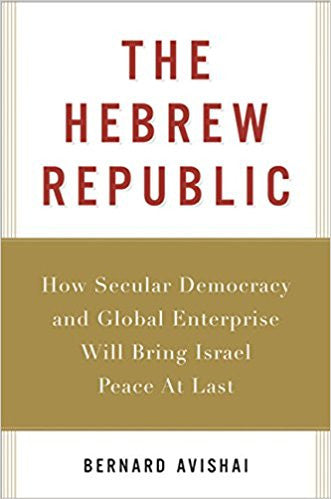 The Hebrew Republic: How Secular Democracy and Global Enterprise Will Bring Israel Peace At Last by Bernard Avishai
Political economist Bernard Avishai has been writing and thinking about Israel since moving there to volunteer during the 1967 War. now he synthesizes his years of study and searching into a short, urgent polemic that posits that the country must become a more complete democracy if it has any chance for a peaceful future. He explores the connection between Israel's democratic crisis and the problems besetting the nation—the expansion of settlements, the alienation of Israeli Arabs, and the exploding ultraorthodox population. He also makes an intriguing case for Israel's new global enterprises to change the country's future for the better.
With every year, peace in Israel seems to recede further into the distance, while Israeli arts and businesses advance. This contradiction cannot endure much longer. But in cutting through the inflammatory arguments of partisans on all sides, Avishai offers something even more enticing than pragmatic solutions—he offers hope.
Year: 2008
Hardcover