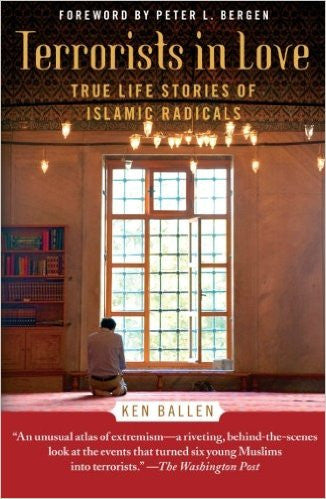 Terrorists in Love: True Life Stories of Islamic Radicals by Ken Ballen
"Revealing, often touching interviews with six young Islamic men whose stories cast a revealing light on an exotic, unfamiliar culture.…Few readers will deny that the stories illuminate the frustrations of young Islamic men living in repressive societies, alternatively fascinated and horrified by America" (Kirkus Reviews).

Imagine a world where a boy's dreams dictate the behavior of warriors in battle ; where a young couple's only release from forbidden love is death; where a suicide bomber survives only to become fiercely pro-American. This is the world of Terrorists in Love.
Year: 2012
Paperback