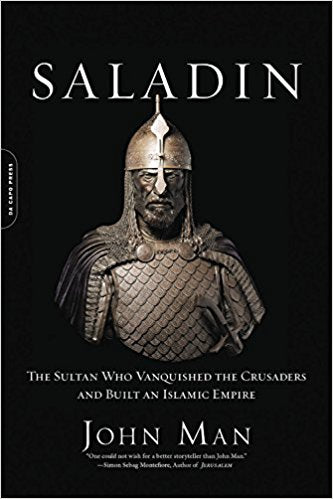 Saladin: The Sultan Who Vanquished the Crusaders and Built an Islamic Empire by John Man
In this authoritative biography, historian John Man brings Saladin and his world to life with vivid detail in "a rollicking good story" (Justin Marozzi).

As the man who united the Arabs and saved Islam from Christian crusaders in the twelfth century, Saladin is the Islamic world's preeminent hero. A ruthless defender of his faith and a brilliant leader, he also possessed qualities that won admiration from his Christian foes. But Saladin is far more than a historical hero. He is a symbol of hope for an Arab world once again divided, an immensely potent icon of religious and military resistance to the West. Saladinexplores the life and enduring legacy of this champion of Islam while examining his significance for the world today.
Year: 2017
Paperback