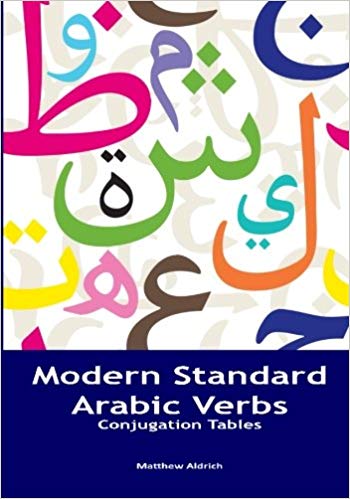 Modern Standard Arabic Verbs: Conjugation Tables by Matthew Aldrich
Every verb in Modern Standard Arabic can be grouped with other verbs sharing identical patterns of conjugation. 

These patterns (groups) are presented as 120 conjugation tables which show how to conjugate any verb in all persons, tenses, and moods. Each form is followed by its transcription (pronunciation) to make the tables user-friendly for learners at all levels. 

An index lists nearly 4,000 of Arabic's most common verbs grouped by table. 

This book can be used on its own, but also acts as an invaluable companion to the Lingualism Arabic Learner's Dictionary, the verb entries in which contain references to the conjugation tables. Note: This edition uses actual, common verbs in each table to represent conjugation patterns that apply to other verbs, as well.
Year: 2013
Paperback