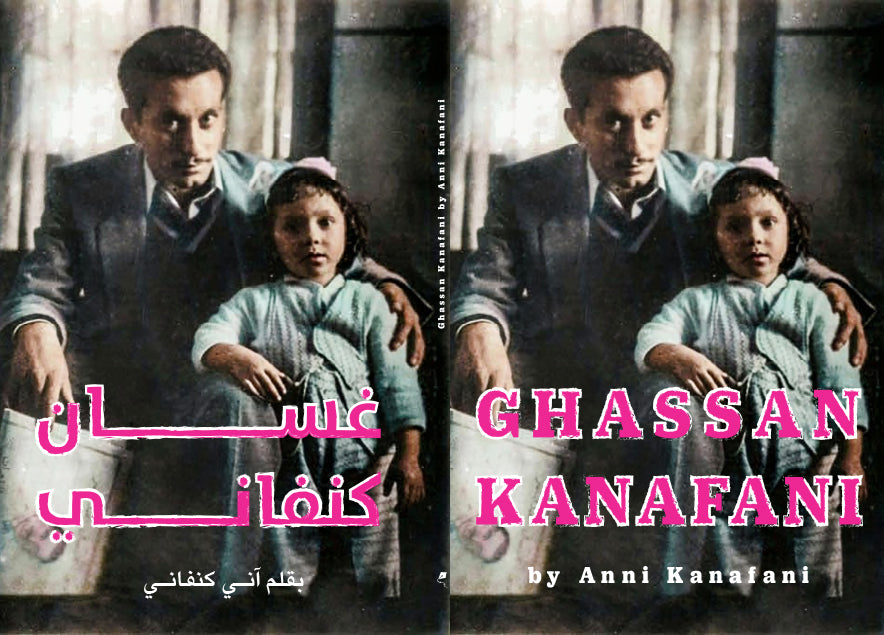 Ghassan Kanafani by Anni Kanafani (Arabic-English)
Acclaimed journalist, novelist, short story writer, and activist Ghassan Kanafani was assassinated in 1972 by agents of the Mossad. His widow, Danish born Anni Kanafani, published a short biography of his life one year later; in her tribute, she offered readers an inside view of Kanafani's life as a father, husband, and uncle, as well as his drive and passion to write.
In this important and powerful book, Palestine Writes Press re-introduces Anni Kanafani's writing to the world. This new volume includes an Arabic translation by legal scholar and Fulbright fellow Jenan Abu Shtaya, a compelling introduction by historian and literary scholar Louis Allday, as well as a moving foreword by Dr. Fadle Naqib, a childhood friend of Ghassan Kanafani. Complete with an updated selective bibliography of Kanafani's work, this book is an essential addition to the canon of Palestinian literature.
Year: 2023
Paperback