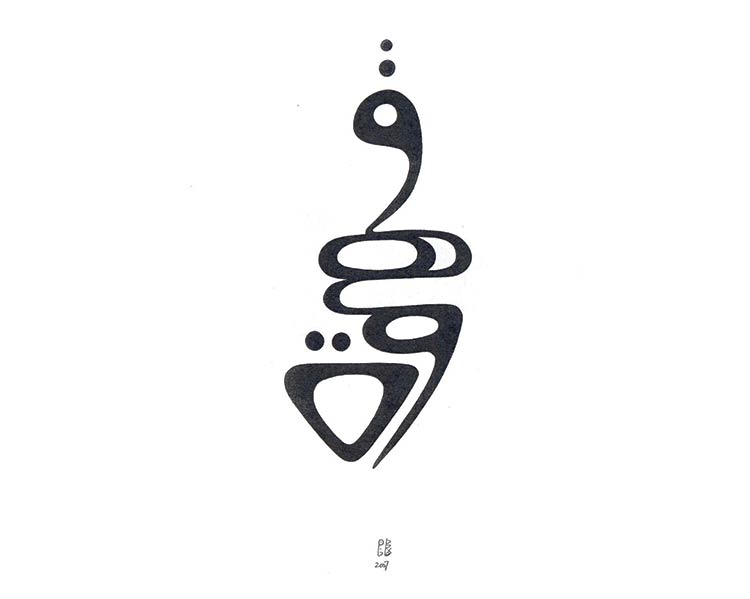 Coffee (قهوة) Print
Coffee (قهوة)
11x17" print by Nihad Dukhan
Coffee is certainly a fixture of our daily life.  We like to wake up in the morning to a nice cup.  The relationship between a person and her/his preferred coffee is indeed intimate. Many of us have certain rituals for brewing and then having their morning cup.
The design presented here is a stylized version of the word coffee in Arabic (Kahwah) in my modern Arabic calligraphy.  The curving lines that have an upward motion, and the two vertical dots at the top, allude to the rising aroma, while the rest of the letters are used to symbolize a coffee pot and or a mug.
All prints come framed in a black frame.