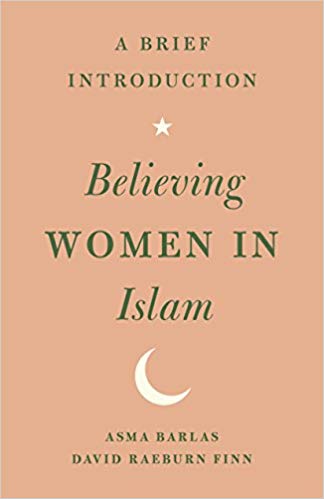 Believing Women in Islam: A Brief Introduction
Is women's inequality supported by the Qur'an? Do men have the exclusive right to interpret Islam's holy scripture? In her best-selling book Believing Women in Islam: Unreading Patriarchal Interpretations of the Qur'an, Asma Barlas argues that, far from supporting male privilege, the Qur'an actually encourages the full equality of women and men. She explains why a handful of verses have been interpreted to favor men and shows how these same verses can be read in an egalitarian way that is fully supported by the text itself and compatible with the Qur'an's message that it is complete and self-consistent.
A Brief Introduction presents the arguments of Believing Womenin a simplified way that will be accessible and inviting to general readers and undergraduate students. The authors focus primarily on the Qur'an's teachings about women and patriarchy. They show how traditional teachings about women's inferiority are not supported by the Qur'an but were products of patriarchal societies that used it to justify their existing religious and social structures. The authors' hope is that by understanding how patriarchal traditionalists have come to exercise so much authority in today's Islam, as well as by rereading some of the Qur'an's most controversial verses, adherents of the faith will learn to question patriarchal dogma and see that an egalitarian reading of the Qur'an is equally possible and, for myriad reasons, more plausible.
Year: 2019
Paperback